Next-generation salivary biomarker for Alzheimer's Disease
We want to bring to the world a highly cost effective diagnostic biomarker that can detect Alzheimer's Disease early enough for clinical and care options to impact the trajectory of the disease.
Geroa Diagnostics is a clinical-stage in vitro diagnostics company developing a novel salivary diagnostic biomarker for Alzheimer's Disease (AD). Our patent-protected biomarker addresses the key unmet needs in AD diagnostics including being a low cost, non-invasive, technique that is well-suited to disseminated community-based testing.
Watch our video
We have discovered and validated the first salivary biomarker with the potential ability to diagnose Alzheimer disease.
AD is a devastating neurodegenerative disorder, representing a major a major public health challenge and affecting more than 30 million people worldwide today. Projections for increases in sufferers, deaths and cost are nothing short of alarming, emphasizing the growing need for a widely available, low-cost diagnostic to help target care and future therapies as well as to facilitate much better estimations of demand for care.
Salivary Lactoferrin levels decrease in patients with mild cognitive impairment and AD compared to cognitively healthy subjects of a similar age. More recently, the use of lactoferrin diagnostic has been investigated in two different cross-sectional cohorts, including patients with different neurodegenerative disorders. The data shows that a reduction in lactoferrin levels is associated with a positive outcome with amyloid PET testing and appears to be specific for AD, as this not observed in cognitively healthy controls or in patients with frontotemporal dementia.
Salivary lactoferrin is a specific, single molecule with a high sensitivity and specificity for AD. It is non-invasive, pain-free, convenient and low-cost. It can be deployed in a remote POC setting or be used centrally and offers a secure, consistent quantitative measurement for health professionals in any setting. Lactoferrin can help increase efficiency and reduce cohort selection costs for clinical trials.
Our product is currently for Research Use Only and is not approved for clinical use
2020
Beginning of a large prospective Use Case study in a European Healthcare System.
Initiation of a large, multi-centric (USA and Europe) clinical validation study.
2021
Planned filing with the FDA and European authorities.
Interim results of the Use Case study will be available.
Planned completion of multi-centric clinical validation study.
2022
Planned completion of Use Case study.
Carro E, Bartolome F, Bermejo-Pareja F, Villarejo-Galende A, Molina JA, Ortiz P, Calero M, Rabano A, Cantero JL, Orive G.
Alzheimer's Dement. (Amsterdam, Netherlands) 2017;8:131–8.
Brief summary
We have discovered and validated a new single saliva biomarker, lactoferrin, which in our cross-sectional investigation perfectly discriminates clinically diagnosed aMCI and AD patients from a cognitively healthy control group. The accuracy for AD diagnosis shown by salivary lactoferrin was greater than that obtained from core cerebrospinal fluid (CSF) biomarkers, including total tau and CSF Aβ42.
Furthermore, salivary lactoferrin can be used for population screening and for identifying those underdiagnosed subjects with very early stages of mild cognitive impairment and AD.
González-Sánchez M, Bartolome F, Antequera D, Puertas-Martín V, González P, Gómez-Grande A, Llamas-Velasco S, Herrero-San Martín A, Pérez-Martínez D, Villarejo-Galende A, Atienza M, Palomar Bonet M, Cantero JL, Perry G, Orive G, Ibañez B, Bueno H, Fuster V, Carro E.
EBioMedicine. 2020 Jun 19;102834. doi: 10.1016/j.ebiom.2020.102834. Online ahead of print.
Brief summary
Evidence of infectious pathogens in Alzheimer's disease (AD) brains may suggest a deterioration in the innate immune system in AD pathophysiology. Reduced salivary lactoferrin (a major antimicrobial protein) levels have been previously demonstrated in AD patients. To assess the clinical utility of salivary lactoferrin for AD diagnosis, we examined the relationship between salivary lactoferrin and cerebral amyloid-β (Aβ) load using amyloid-Positron-Emission Tomography (PET) neuroimaging, in two different cross-sectional cohorts including patients with different neurodegenerative disorders.
The diagnostic performance of salivary lactoferrin in the cohort 1 had an area under the curve [AUC] of 0.95 (0.911 0.992) for the differentiation of the prodromal AD/AD group positive for amyloid-PET (PET+) versus healthy group, and 0.97 (0.924-1) versus the frontotemporal dementia (FTD) group. In the cohort 2, salivary lactoferrin had also an excellent diagnostic performance in the health control group versus prodromal AD comparison: AUC 0.93 (0.876-0.989). Salivary lactoferrin detected prodromal AD and AD dementia distinguishing them from FTD with over 87% sensitivity and 91% specificity.
Our results indicate that salivary lactoferrin seems to have a very good diagnostic performance to detect AD. Our findings support the utility of salivary lactoferrin as a potential new, non-invasive, and cost effective AD biomarker.
Bermejo‐Pareja F, del Ser T, Valentí M, de la Fuente M, Bartolome F, Carro E.
Alzheimer's Dement. 2020. First published: 16 June 2020 https://doi.org/10.1002/alz.12107
Brief summary
The study aimed to explain why salivary lactoferrin levels are reduced in patients suffering mild cognitive impairment (MCI) and sporadic Alzheimer's disease (sAD). This lactoferrin decrease could be due to a downregulation of the sAD associated systemic immunity. Several non‐neurological alterations have been described in sAD, mainly in skin, blood cell, and immunological capacities. The main pathophysiological theories of sAD (amyloid cascade, tau, unfolder protein tau, and amyloid deposits) were considered, emphasizing the most brain-based hypotheses such as the updated tau‐related neuron skeletal hypothesis; the systemic theories, that emphasize the fetal origin of the complex disorders, including the low inflammatory and immunity theories of sAD, were also discussed.
Lactoferrin has important anti‐infectious and immunomodulatory roles in health and disease. We present the hypothesis that the reduced levels of saliva lactoferrin could be an effect of immunological disturbances associated to sAD. Under this scenario, two alternative pathways are possible: first, whether sAD could be a systemic disorder (or disorders) related to early immunological and low inflammatory alterations; second, if systemic immunity alterations of sAD manifestations could be downstream of early sAD brain affectations.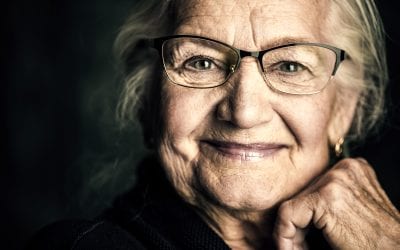 The Lancet Commission report recently published states that it "is never too early and never too late in the life course for dementia prevention". The 2020 report adds three more modifiable risk factors to the 9 previous associated with dementia and now highlight...
read more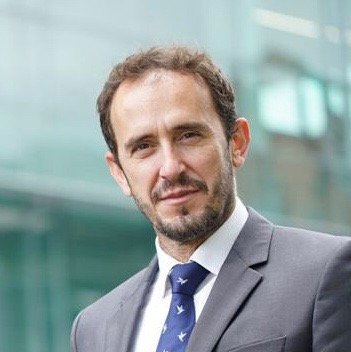 Juan Carlos del Castillo
Co-Founder and CFO
Juan Carlos is an entrepreneurial executive with 22 years of broad experience managing and leading both large research centers and innovative private companies in virtually all fields of biotechnology.
Since leaving 1999 the management of the National Center of Biotechnology of Spain, Juan Carlos has been managing director of Grupo Genetrix (till August 2015), a reference holding in the Spanish Biotechnology.
Genetrix has contributed to the development of the biotechnology in Spain, incorporating some of its most prominent companies. Two of them are listed on the Frankfurt and Brussels stock exchanges.
Gorka Orive, PhD
Co-Founder and CSO
Gorka holds a Bachelor degree in Pharmacy and his PhD from the University of the Basque Country (Vitoria, Spain). He is Associate Professor in Pharmacy at the University of the Basque Country.
He is advisor at Singapore Eye Research Institute (Singapore) and active scientist of the Biomedical Research Networking Center in Bioengineering, Biomaterials and Nanomedicine (CIBER-BBN).
He has 300 international scientific publications, 70 publications in national journals, 35 book chapters and 4 books as editor. He has currently a H-index of 65 and more than 16000 citations.
He has won several excellence and scientific awards and has been advisor for different companies.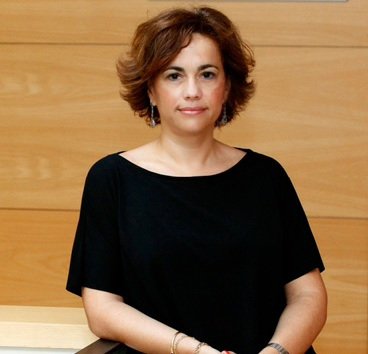 Eva Carro, PhD
Co-Founder and External Scientific Advisor
Lead of the Neurobiology of Alzheimer's disease laboratory at the Functional Unit for Research into Chronic Disease of Instituto de Salud Carlos III and Research Networking Center in Neurodegenerative Diseases (CIBERNED).
PhD in Biology from the Santiago de Compostela University, Spain. She completed several postdoctoral stays including Instituto Cajal-CSIC, Madrid (Spain), Reed Neurology Center, UCLA, LA (USA), Institute Pasteur, Paris (France), and Hospital 12 de Octubre Research Institute, Madrid (Spain).
She brings more than 20 years of experience in neurology research in the field of Alzheimer's disease and other neurodegenerative diseases. She has published more than 120-refereed articles, 8 patents, and possesses an h-index of 46.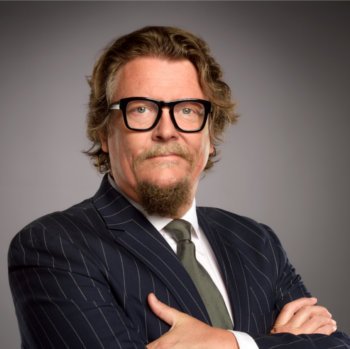 Robert Jenkins, PhD MBA
CEO
Bob has 25 years of global experience in the healthcare industry including six years in global business development for a leading in vitro diagnostics company, seven years in business development and head of US operations for a genomics start up as well as several years in strategy consulting.
During this time he has worked in R&D projects, product development, M&A and due diligence activities and has covered most therapeutics areas and most business segments of healthcare from pharmaceuticals to the IVD sector, medtech and beyond.
Bob has a PhD in Molecular Neuroscience from  the University of Cambridge and an MBA from IESE.